by Oleg Dzhimiev
UPD: Google has updated their Salt Lake City images in their StreetView – so, the comparison is better now.
Click here for the active view (resizeable)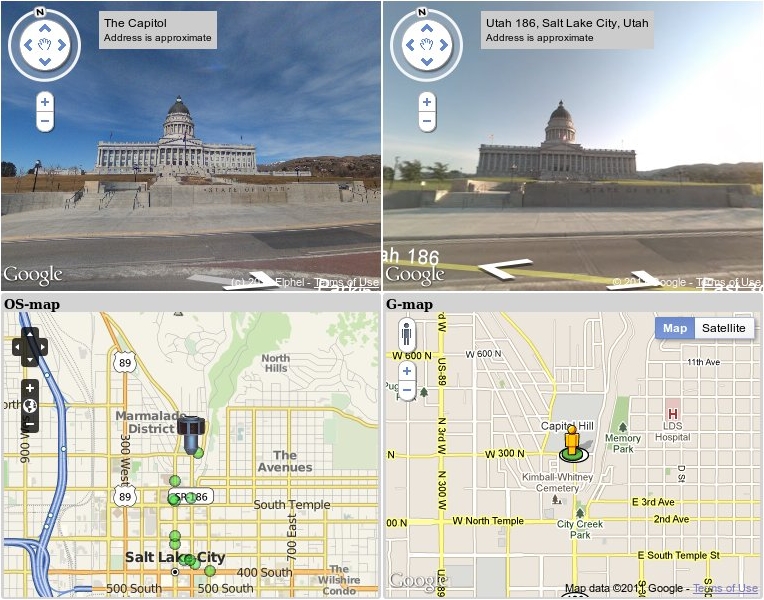 Description
Works in Firefox 4.0 and Chrome. Does NOT work in Firefox 3.6.X.
The above sample shows how custom panoramas (in our case: a panorama we shot with our Elphel Eyesis) can be integrated in a custom StreetView.
Elphel Eyesis images is the top-left window. The top-right window is the current (lower resolution) official Google Street View in Salt Lake City supposedly made by the 2nd or 3rd generation of GSV cameras.
The Open Street Map is for switching between the available panorama points and the Google Map with a pegman is filling the otherwise unused space at the same time generously showing the view direction.